Where Things Stand In Baltimore
Last week, the Baltimore Symphony Orchestra (BSO) labor situation exploded into a full-blown lockout. Since that happened smack in the middle of the orchestra compensation reports week, we have had to wait until today to conduct an overview. At the s...
Oregon Bach Festival Exec At Center Of Controversy Is Removed From Position
The Oregon Bach Festival's (OBF) troubles started in 2017 and never really went away. Long story short, OBF Executive Director, Janelle McCoy, spearheaded a process that ultimately removed then artistic director Matthew Halls from his position ...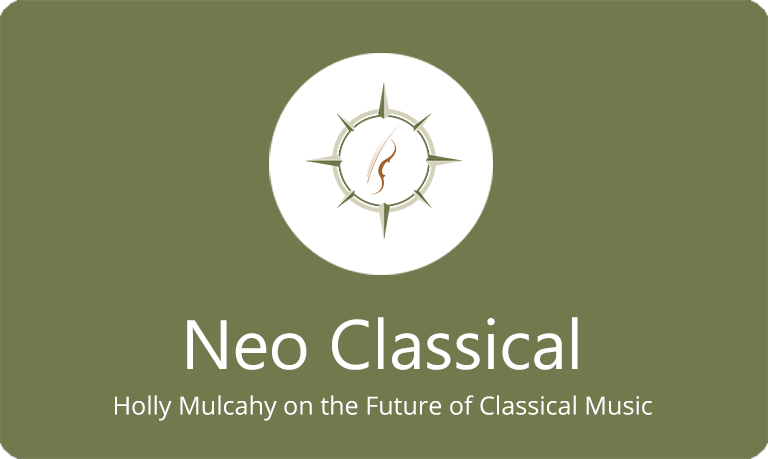 Can We Update Our Look To This Century….Please.
What we wear on stage is the first thing audiences absorb. Before the first note is played, even before the orchestra tunes. As musicians filter onto a stage, they are showing the audience information. Why is this important to bring up? Because audie...
Sharing Creativity Creates Empathy
Earlier this week was the 8th trip into Walker State Faith and Character Based Prison to present a recital. These recitals are interactive in that after each piece is performed, prisoners are invited to share their feelings, thoughts, impressions, an...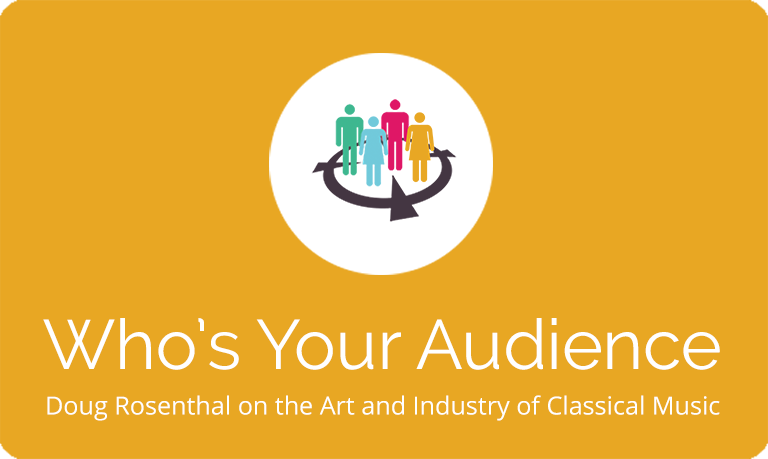 Pausing for a Brief Intermission
Happy Monday, Dear Reader! Just a quick note to say I've decided to take a short break from posting here. No doubt 2019 will bring plenty to talk about, but for now I'm going to put my blogging on the back-burner. I look forward to retur...
Midterm Limericks (November 6th!)
So often when I turn on my phone, To see what the news has shown. I shake my head, I don't like what I've seen and read, I reach for my nearest Côte du Rhone. But really the news makes think, About all the things that can happen in a bli...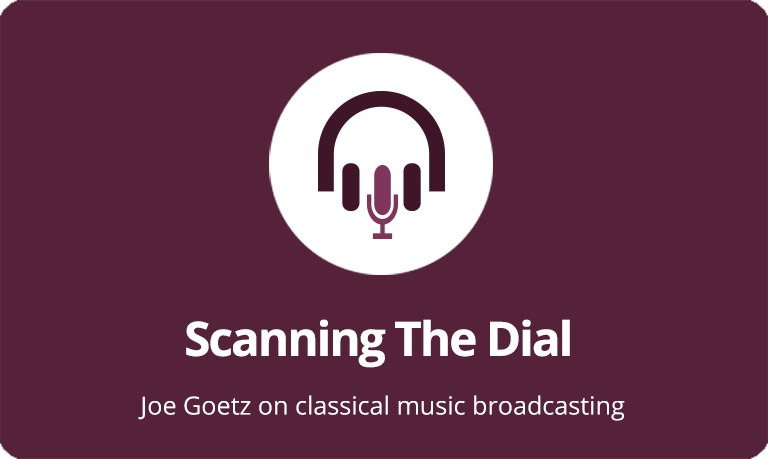 Staying in Touch with Non-Listeners
Wow, it's been a while.  Life/work has been very busy, but that's no excuse for not pumping out a blog or two….or twenty. What has been so busy?  Well, at WFIU I've been expanding existing programs and creating new ones.  O...
I'm Not Playing Levine or Dutoit – And Neither Should You
Almost two months ago, James Levine, after years of whispering and speculation, was finally accused publicly of sexual misconduct.  I already covered it.   In more recent weeks, Charles Dutoit has also been accused by several women of offense rang...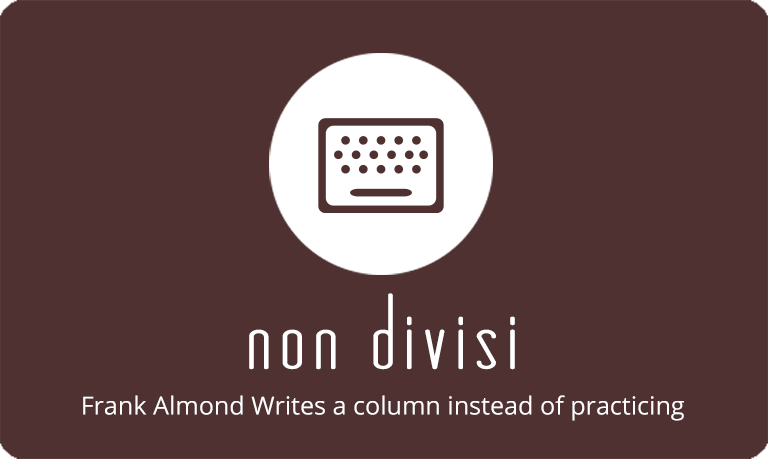 Basics
What if every music school or "conservatory" emphasized what's really happening out there now as part of their basic teaching curriculum, instead of what was happening 15 years ago? – "classical" musicians are no longer limited to an ...
Reset
Hello again. Sorry for the delay; most of you know know the reasons by now. Many have reached out to me directly with messages of empathy and support. I'm extremely grateful for that. So here I am again, maybe writing less each time but more often....
Lauren Pierce launches sheet music store
Double bass performer, teacher, and burgeoning Instagram star Lauren Pierce has just launched her own sheet music store. View this post on Instagram A post shared by Lauren Pierce (@bassicallyfabulous) on Jun 16, 2019 at 5:26pm PDT This store contain...
Fractal Fingering: Review
I've been a fan of David Allen Moore ever since chatting with him for my Contrabass Conversations podcast back in 2009. Over the ten years since that initial conversation, I have followed along with his musical explorations with great interest. Sev...
Briefly–Still Working At It After 400+ Years
Around 1600 Shakespeare wrote about brevity being the soul of wit in Hamlet. Roughly 400 years later,  phone text messaging and Twitter limited us to the number of characters one could post. The fact that Twitter has expanded their character limit a...
If You're Using Slack And Need Project Management Functionality, You Need Workast
One of the best trends in software and app development is the rise of offerings designed to integrate with other platforms as opposed to starting life as standalone offering. Case in point: Workast, a project and task management app designed to integ...
Orford, Snape and Aldeburgh
Orford Castle Five days in East Anglia with the Aldeburgh Festival and so many other delights is an annual pleasure these days. I had always struggled to get here during my years in Canada and the US but now there...
Munich
It was a particular treat to have our auditions in Munich last week in the Prinzregentheater. This was the home of the Bavarian State Opera after the war until the Nationaltheater reopened in 1963. And it was where I saw...
---
Retired Blogs
Although these blog no longer generate new content, their complete article archives will be made available indefinitely.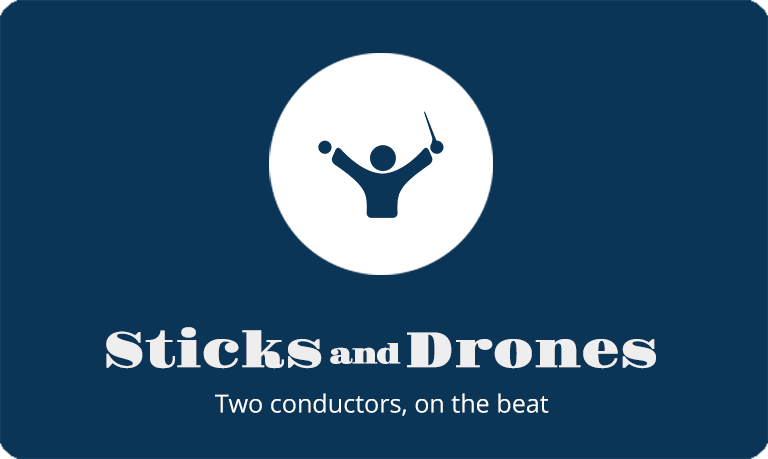 GROUND CONTROL TO MAJOR TOM
Well, it's happened. You've squandered another perfectly good practice session by reading this blog. The good news is that it's the last time you're going to be able to blame me for missing that F sharp 9 diminished arpeggio,...
CODA. MY LAST POST…FOR NOW
The height of your success is determined by the depth of your foundation.. To wrap up what has been a fantastic opportunity to explore ideas, to have heated and deep discussions and some real fun, I first have to thank Drew McManus (Adaptistration) f...
Thank you, Henri.
Henri Dutilleux has died. His work as a musician and composer is, and like Stravinsky, will remain a pinnacle of accomplishment from our time; and given how long his creativity lasted, it is fair to say his achievements span multiple generations. I h...
Remembering Janos
Sometimes we are caught unawares just how much someone meant to us over the years. While I intended to use a recent opportunity to offer tribute to the great Janos Starker after a performance with the Detroit Symphony this last weekend, it was during...