Take Care Of Yourself Before You Help Others
I've been saying for more than two decades now that one of the primary elements that needs to change in this field before it can reach the level of success it desires is improving stakeholder satisfaction. In order to give patrons something wor...
Inside The Arts Turns 11
Inside The Arts is celebrating its 11th anniversary!. One of the collective's longest running sites, Joe Patti's Butts In The Seats, enjoyed a refreshed design this past year and Frank Almond is back in action at non divisi. The blog features an...
It's Annual Appeal Time?! My Papercuts Still Haven't Healed From Last Year's Envelop Stuff-A-T...
As Thanksgiving approaches, your anxiety level may be rising at the prospect of spending uncomfortable meals with relatives, engaging in an even shorter official Christmas shopping season than usual, and getting your annual appeal letter out. I can...
Museum, The Video Game
Via a social post ArtsMidwest made, there is a museum management game coming out next year called Mondo Museum. Thinking back to all the posts Nina Simon had made on Museum 2.0 over the years, my first thoughts were that there was no way a game could...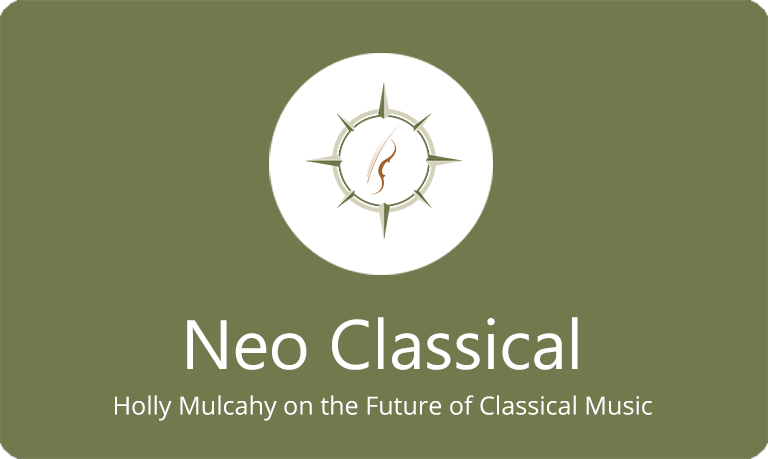 Surprise! It's Not The Customer Who Comes First, It's The Employees.
Very often I hear of people not feeling welcome in the orchestral world. Some people can feel too intimidated to even come to an orchestral concert, and those who do go to a concert can find their experience to be distancing or off-putting. Orchestra...
Take That Cellphone And…
After all of the hubbub from a recent concert where a cell phone was out and recording a performance, there has been an amazing amount of commentary ranging from shaming the person with the phone to shaming the artist who reacted to the situation. To...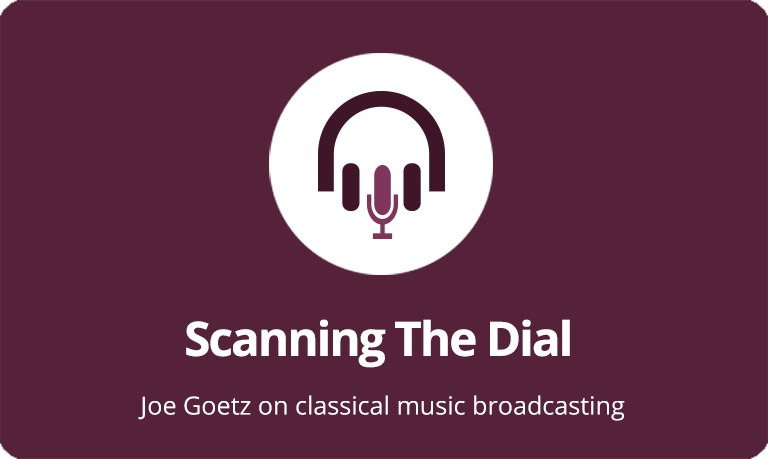 Staying in Touch with Non-Listeners
Wow, it's been a while.  Life/work has been very busy, but that's no excuse for not pumping out a blog or two….or twenty. What has been so busy?  Well, at WFIU I've been expanding existing programs and creating new ones.  O...
I'm Not Playing Levine or Dutoit – And Neither Should You
Almost two months ago, James Levine, after years of whispering and speculation, was finally accused publicly of sexual misconduct.  I already covered it.   In more recent weeks, Charles Dutoit has also been accused by several women of offense rang...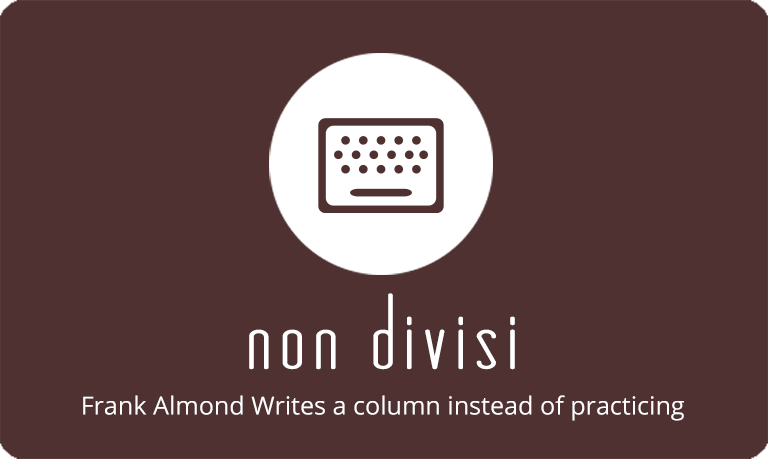 The luxury of opportunity.
Most of you probably saw this news by now. I'm excited to embark on a number of different projects (and expand some already existing), starting very soon. In the meantime, if you happen to be in the area please check out the film here, and our ...
Basics
What if every music school or "conservatory" emphasized what's really happening out there now as part of their basic teaching curriculum, instead of what was happening 15 years ago? – "classical" musicians are no longer limited to an ...
Double Bass News – November 15, 2019
•Humor: Check out this Pumpkin spice Pops rosin from the Kansas City Symphony Bass Section. •Edgar Meyer performs the Rossini Duet View this post on Instagram Living the dream. Rehearsing Rossini duo with Edgar Meyer. We are performing it tomor...
Integral Technique: A Look Inside
I've been a fan of Marcos Machado and his sophisticated approach to double bass technique ever since interviewing him for my podcast several years ago. Marcos' book Tao of Bass blew me away when I first discovered it. It weaves together several s...
Ristretto!
I got back on Sunday evening from four beautiful days in Provence - with the Ristretto Summer Academy, as a spectator only I should add! And here they all are above, after the Saturday night concert, the result of seven...
Provence
I am sitting in the shade where the temperature is 34 - in the delightful Hotel Notre-Dame de Lumières. I am here for just four days to join Errol and Susie Girdlestone at the Ristretto Summer Academy. This place is...
---
Retired Blogs
Although these blog no longer generate new content, their complete article archives will be made available indefinitely.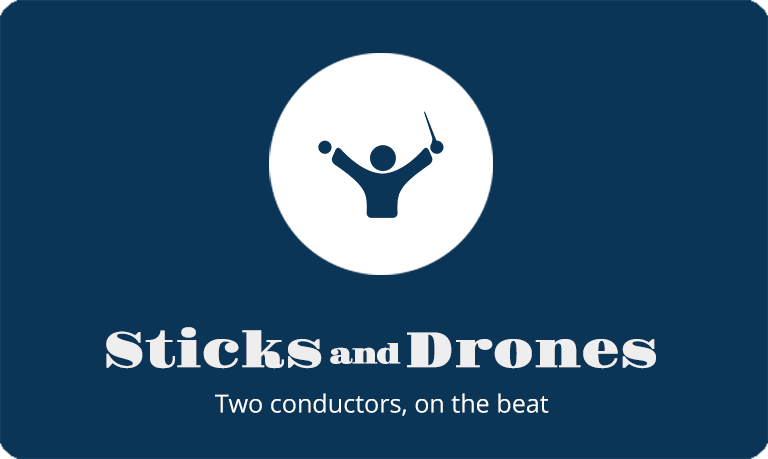 GROUND CONTROL TO MAJOR TOM
Well, it's happened. You've squandered another perfectly good practice session by reading this blog. The good news is that it's the last time you're going to be able to blame me for missing that F sharp 9 diminished arpeggio,...
CODA. MY LAST POST…FOR NOW
The height of your success is determined by the depth of your foundation.. To wrap up what has been a fantastic opportunity to explore ideas, to have heated and deep discussions and some real fun, I first have to thank Drew McManus (Adaptistration) f...
Thank you, Henri.
Henri Dutilleux has died. His work as a musician and composer is, and like Stravinsky, will remain a pinnacle of accomplishment from our time; and given how long his creativity lasted, it is fair to say his achievements span multiple generations. I h...
Remembering Janos
Sometimes we are caught unawares just how much someone meant to us over the years. While I intended to use a recent opportunity to offer tribute to the great Janos Starker after a performance with the Detroit Symphony this last weekend, it was during...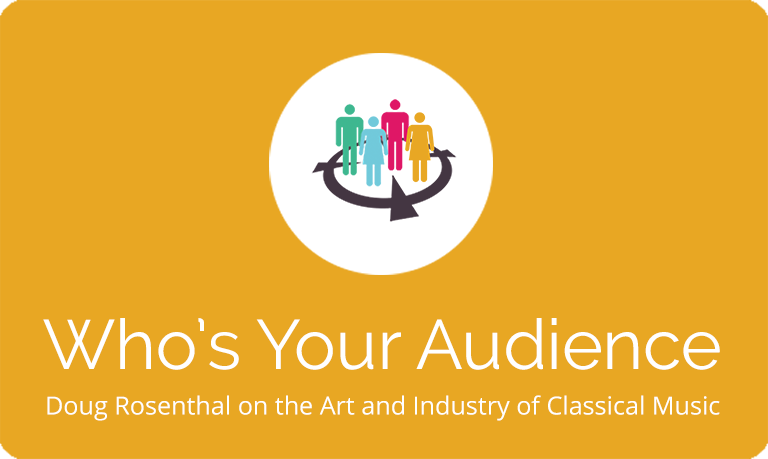 Pausing for a Brief Intermission
Happy Monday, Dear Reader! Just a quick note to say I've decided to take a short break from posting here. No doubt 2019 will bring plenty to talk about, but for now I'm going to put my blogging on the back-burner. I look forward to retur...
Midterm Limericks (November 6th!)
So often when I turn on my phone, To see what the news has shown. I shake my head, I don't like what I've seen and read, I reach for my nearest Côte du Rhone. But really the news makes think, About all the things that can happen in a bli...