For Only $31, How Can You Not Try Influencer Marketing?
There's a fascinating article in the May 21/2019 edition of SocialMediaToday.com (h/t Thomas Cott) that examines a report from Klear (a marketing software platform) that begins to provide perspective on influencer marketing rates. [This] where ...
#TBT Beware of the "Music Police"
As a follow-up to the 5/20/19 article about whether orchestra music librarians should be in the collective bargaining agreement, I want to reach way back to something written by the late Leonard Leibowitz in 2002. If you aren't already familiar...
More Creative Expression That Touches The Divine
This is turning into a video heavy week with my posts. With all my talk about helping people recognize their capacity for creative expression, this seemed to be a ready made example. The BBC website hosted a short documentary video of women in southe...
Does Gazing Out From The Belly Of A God Provide New Perspective?
There was an interesting video on Shanghaiist in the last week about a hotel whose architect designed three giant deities for the facade to combat rumors that the building was constructed on a cemetery. The three deities, Fu (福), Lu (禄), and Shou...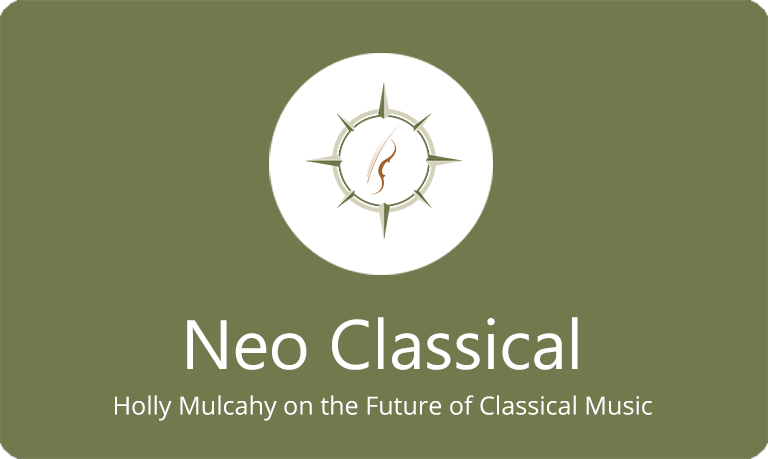 Sharing Creativity Creates Empathy
Earlier this week was the 8th trip into Walker State Faith and Character Based Prison to present a recital. These recitals are interactive in that after each piece is performed, prisoners are invited to share their feelings, thoughts, impressions, an...
Stay On The Couch
There are many reasons people don't go to the symphony. Some have gone in the past and don't come back, and some don't come in the first place. Anyone in the industry knows there are amazing musical experiences to enjoy and be a part of. So why...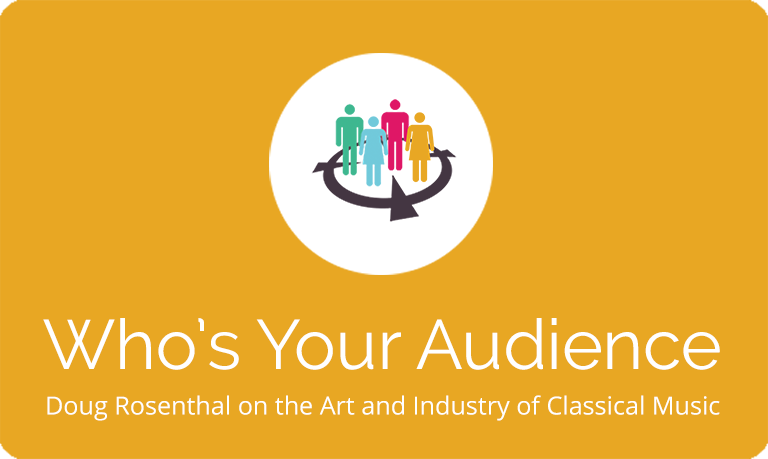 Pausing for a Brief Intermission
Happy Monday, Dear Reader! Just a quick note to say I've decided to take a short break from posting here. No doubt 2019 will bring plenty to talk about, but for now I'm going to put my blogging on the back-burner. I look forward to retur...
Midterm Limericks (November 6th!)
So often when I turn on my phone, To see what the news has shown. I shake my head, I don't like what I've seen and read, I reach for my nearest Côte du Rhone. But really the news makes think, About all the things that can happen in a bli...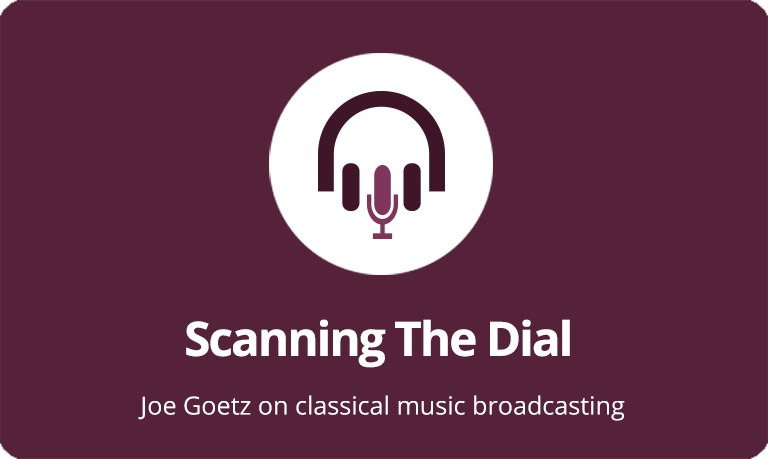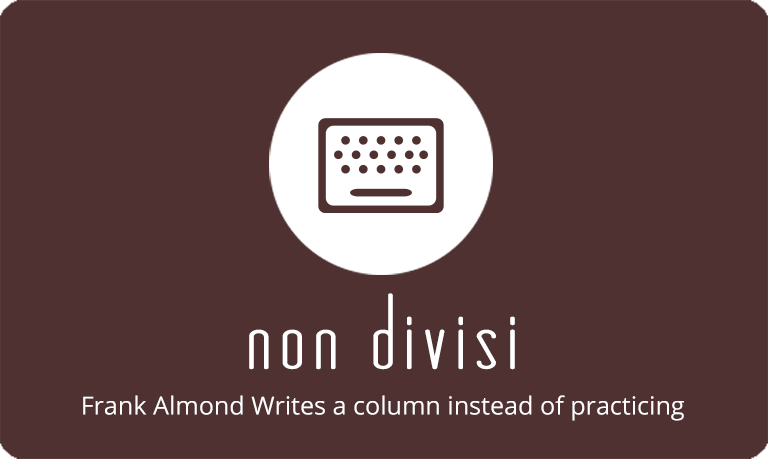 Basics
What if every music school or "conservatory" emphasized what's really happening out there now as part of their basic teaching curriculum, instead of what was happening 15 years ago? – "classical" musicians are no longer limited to an ...
Reset
Hello again. Sorry for the delay; most of you know know the reasons by now. Many have reached out to me directly with messages of empathy and support. I'm extremely grateful for that. So here I am again, maybe writing less each time but more often....
A Children's Book for Double Bassists
I had a great time helping author Cheryl Dykema with some bass-related advice for her new children's book about a double bassist. Titled My Doghouse Bass and written for children 11 years and up, this book is a lighthearted exploration of the world...
6 Brain Benefits to Playing the Upright Bass
For a lot of people, the image of a talented virtuoso conjures up images of pianist in a concert hall, or an expert violinist. However, the double bass is a beautiful and necessary instrument that forms the backbone of any serious orchestra; and a nu...
Fingerprint And Face ID Authentication FINALLY Comes To Lastpass
One of the first lines of defensive in a good cybersecurity hygiene is maintaining strong passwords. Technically, May 2, 2019 was national password day but it's never too late to indulge in some improved security measures. One of the best favor...
How To Find Your Personal Brand Archetype
Archetypes are the foundational piece to communication—how you position yourself in the public's eye. However, many do not know why they are so important, how to utilize them, or even what they really are. In this video, I give a brief overview o...
Hectic week
Since I arrived in Amsterdam last Friday I feel as though I have been sprinting non stop and by the time I got home briefly on Tuesday just before midnight I was thinking "there has to be a better way"!...
Onward to Amsterdam.......
The two days in Berlin yielded some finalists, as expected. Nevertheless it was a little disappointing. But this year we are in Frankfurt for the first time - on Monday and Tuesday coming up and a good many of the...
---
Retired Blogs
Although these blog no longer generate new content, their complete article archives will be made available indefinitely.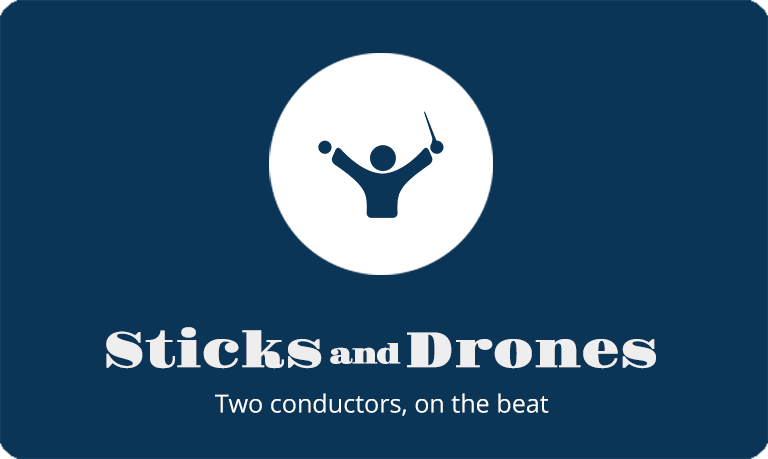 GROUND CONTROL TO MAJOR TOM
Well, it's happened. You've squandered another perfectly good practice session by reading this blog. The good news is that it's the last time you're going to be able to blame me for missing that F sharp 9 diminished arpeggio,...
CODA. MY LAST POST…FOR NOW
The height of your success is determined by the depth of your foundation.. To wrap up what has been a fantastic opportunity to explore ideas, to have heated and deep discussions and some real fun, I first have to thank Drew McManus (Adaptistration) f...
Thank you, Henri.
Henri Dutilleux has died. His work as a musician and composer is, and like Stravinsky, will remain a pinnacle of accomplishment from our time; and given how long his creativity lasted, it is fair to say his achievements span multiple generations. I h...
Remembering Janos
Sometimes we are caught unawares just how much someone meant to us over the years. While I intended to use a recent opportunity to offer tribute to the great Janos Starker after a performance with the Detroit Symphony this last weekend, it was during...