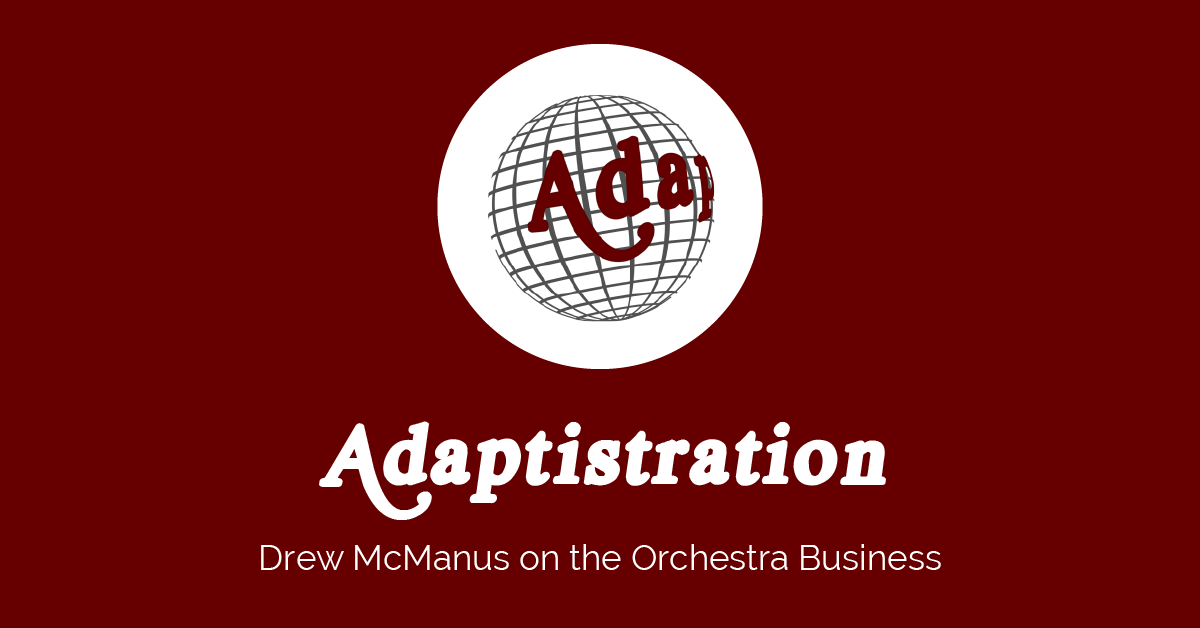 How To Be "That Guy" In Arts Administration
The past several days (months?) have been a trying time but that doesn't mean things are beyond our control or ability to influence. To that end, efforts like #BlackoutTuesday and #TheShowMustBePaused have garnered a great deal of participation...
Print Vs. Digital Program Book Survey Results
Last week, I asked readers for some feedback on whether they were considering replacing print program books with a digital alternative when concert events start up in the Fall. We had just under 150 responses and the results were fascinating. If conc...
Your Zoom Meeting Is Really Just An Early Performance Experience
At the end of last month, Nina Simon did the lead presentation for Opera America's virtual conference. (Or perhaps it was just the lead presentation for the topic of "Creating Real Belonging." I just saw there was a panel discussion...
Guides For Reopening Planning
Last week I had a post on Arts Hacker featuring the Event Safety Alliance's (ESA)  Reopening Guide for live event venues. You may have already seen the guide being passed around by a lot of people. Given the times, I feel like distribution has...
"I didn't know how much I would miss art and culture until it was gone."
"I didn't know how much I would miss art and culture until it was gone." Those words were from a prisoner who attended a recital I gave back in 2017. He explained to me that at one time he was a regular symphony subscriber and he used t...
Celebrating The Past While Looking To The Future
It's been 5 months since I began working as concertmaster with Wichita Symphony Orchestra. Getting to know the culture of the city and the people has been enlightening on several levels. Wichita is a unique city in that its history is something peo...
A Few Thoughts on Beethoven@250
Just a quick ramble here… My social media feeds have been inundated with Beethoven over the past several months, which is understandable given that the Big Man's 250th birthday is coming up this December.  I'm seeing ads for concer...
Staying in Touch with Non-Listeners
Wow, it's been a while.  Life/work has been very busy, but that's no excuse for not pumping out a blog or two….or twenty. What has been so busy?  Well, at WFIU I've been expanding existing programs and creating new ones.  O...
A Pandemic Survey
Like many musicians now, I'm incredibly busy with important issues like waking up, etc. So about a week ago I asked some friends (musicians or not) how they were spending their quarantine time, or what their current projects/goals were. Apologi...
A War Story
Fortunately, I've never been in a "real" war. I've thought about that a lot over the years, especially during my time at Juilliard interacting with various musicians and teachers who'd really been through it, some barely...
How to learn an excerpt
Throughout my formative years of piano and double bass study, I was consistently told to slow down. I didn't want to slow down, I wanted to go fast, like Ricky Bobby. Little did I know that was and still is some of the best advice I have received. ...
How to bow a double bass
The bow can be such a mysterious thing on the double bass, especially when you're starting out. To me, the left hand seems so much more objective: You're either in tune or you're out of tune. You're on first finger, second finger, or fourth f...
Gathering Data From Virtual Programming
As it becomes more clear that social distancing practices aren't going to end anytime soon, our attention is turning to how to leverage our online offerings to build future audiences. Many organizations have widely shared free and open content ...
Meeting Your Legal Duty Of Care In Post-Covid Reopening
In another post, we had shared some general guidance provided by the Downtown Professionals Network for re-opening arts and cultural venues as Covid-19 restrictions ease up. The Event Safety Alliance, which is comprised of over 300 professionals from...
Ristretto!
I got back on Sunday evening from four beautiful days in Provence - with the Ristretto Summer Academy, as a spectator only I should add! And here they all are above, after the Saturday night concert, the result of seven...
Provence
I am sitting in the shade where the temperature is 34 - in the delightful Hotel Notre-Dame de Lumières. I am here for just four days to join Errol and Susie Girdlestone at the Ristretto Summer Academy. This place is...
---
Retired Blogs
Although these blog no longer generate new content, their complete article archives will be made available indefinitely.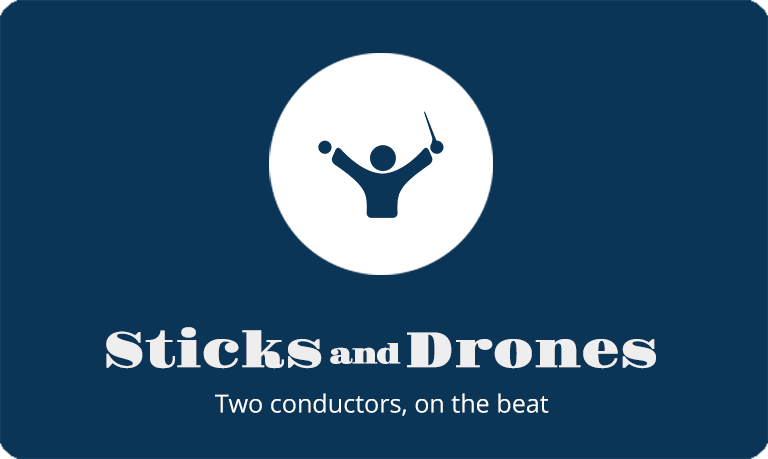 GROUND CONTROL TO MAJOR TOM
Well, it's happened. You've squandered another perfectly good practice session by reading this blog. The good news is that it's the last time you're going to be able to blame me for missing that F sharp 9 diminished arpeggio,...
CODA. MY LAST POST…FOR NOW
The height of your success is determined by the depth of your foundation.. To wrap up what has been a fantastic opportunity to explore ideas, to have heated and deep discussions and some real fun, I first have to thank Drew McManus (Adaptistration) f...
Thank you, Henri.
Henri Dutilleux has died. His work as a musician and composer is, and like Stravinsky, will remain a pinnacle of accomplishment from our time; and given how long his creativity lasted, it is fair to say his achievements span multiple generations. I h...
Remembering Janos
Sometimes we are caught unawares just how much someone meant to us over the years. While I intended to use a recent opportunity to offer tribute to the great Janos Starker after a performance with the Detroit Symphony this last weekend, it was during...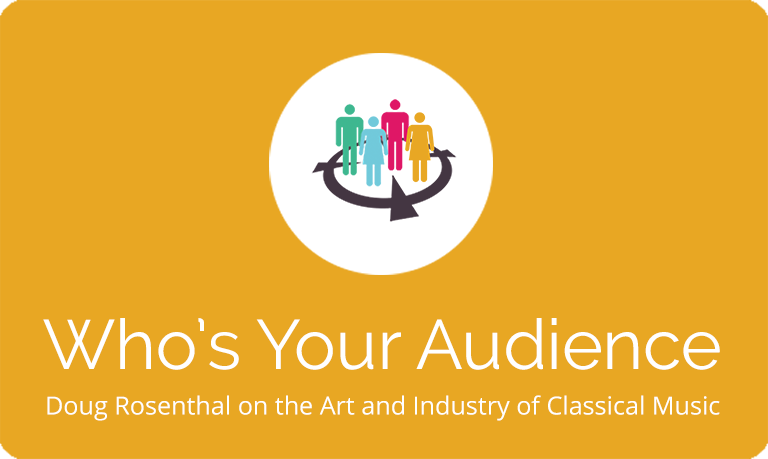 Opera Orchestras in the COVID-19 Pandemic: A Working List
Anyone in the Classical Music Industry, or anyone connected to folks in the industry, has likely seen this widely-read article by classical tenor Zach Finkelstein on their social media newsfeeds. In a time when future paychecks for many in the opera ...
Pausing for a Brief Intermission
Happy Monday, Dear Reader! Just a quick note to say I've decided to take a short break from posting here. No doubt 2019 will bring plenty to talk about, but for now I'm going to put my blogging on the back-burner. I look forward to retur...