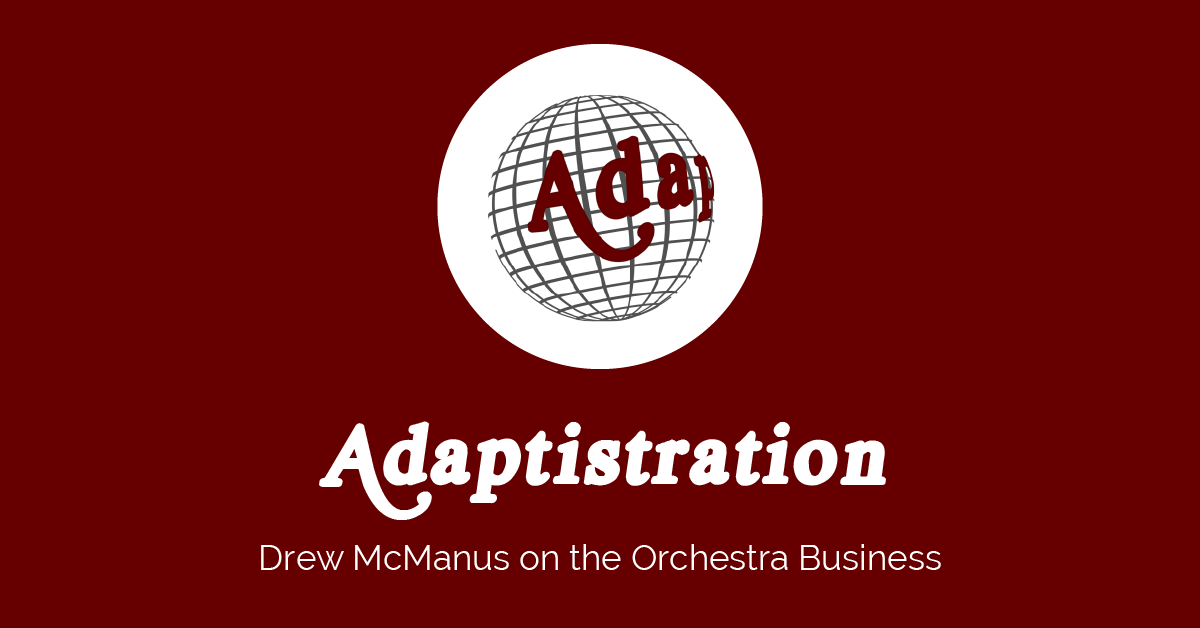 The Cost Of Fear And Hubris
Last week, the Kennedy Center's executive leadership decided to set aside established stakeholder relationships and strike out on its own by unilaterally declaring that most employees would be laid off or furloughed within a week's time. ...
This Might Be Awkward
  It looks like the New York Philharmonic has been compelled to hire back two musicians it dismissed in 2018 for misconduct. Principal oboist, Liang Wang, and associate principal trumpet, Matthew Muckey were dismissed following an investigation ...
Changes To Butts In The Seats Email Subscriptions
Hey loyal Butts In The Seats feed subscribers! This weekend we are changing the service that delivers posts by email. Everyone who has subscribed to the feed will be added to the new system. Since the emails will be coming from a new source, if you d...
While You Worry About Business Slowing Down, Prepare For A Sudden Ramp Up
The Conversation site had an article about the impact of Covid-19 on entertainment venues and events last month. (h/t to Artsjournal.com) Authors Chris Gibbs and Louis-Etienne Dubois urge event managers to be cautious about making decisions to lay of...
"I didn't know how much I would miss art and culture until it was gone."
"I didn't know how much I would miss art and culture until it was gone." Those words were from a prisoner who attended a recital I gave back in 2017. He explained to me that at one time he was a regular symphony subscriber and he used t...
Celebrating The Past While Looking To The Future
It's been 5 months since I began working as concertmaster with Wichita Symphony Orchestra. Getting to know the culture of the city and the people has been enlightening on several levels. Wichita is a unique city in that its history is something peo...
A Few Thoughts on Beethoven@250
Just a quick ramble here… My social media feeds have been inundated with Beethoven over the past several months, which is understandable given that the Big Man's 250th birthday is coming up this December.  I'm seeing ads for concer...
Staying in Touch with Non-Listeners
Wow, it's been a while.  Life/work has been very busy, but that's no excuse for not pumping out a blog or two….or twenty. What has been so busy?  Well, at WFIU I've been expanding existing programs and creating new ones.  O...
The luxury of opportunity.
Most of you probably saw this news by now. I'm excited to embark on a number of different projects (and expand some already existing), starting very soon. In the meantime, if you happen to be in the area please check out the film here, and our ...
Basics
What if every music school or "conservatory" emphasized what's really happening out there now as part of their basic teaching curriculum, instead of what was happening 15 years ago? – "classical" musicians are no longer limited to an ...
Now's the time to join the International Society of Bassists
Behind the scenes, we've been working on digital memberships for the International Society of Bassists for the past several months. We never thought, of course, that we'd all find ourselves sheltered in place in our own homes here at the beginnin...
Getting better audio quaity for online music lessons
With the spread of COVID-19 and the resultant social distancing, everything we musicians have taken for granted has been upended. Gigs are canceled. Teaching is canceled. Tours are canceled. Musicians accustomed to teaching in person are suddenly gra...
If You've Got A Date, You Can Automate
Automating emails can be a huge time-saver, not to mention provide more relevant messages to the recipients. In addition to the standard automated emails sent when people sign up for your list or after a transaction, you can use date-based emails to ...
Update Time!
Regular readers have likely noticed the updates we've been rolling out over the last few weeks and now that we have all of them in place, we wanted to take a moment to give everyone a little tour of what's new and improved. New Topic Cate...
Ristretto!
I got back on Sunday evening from four beautiful days in Provence - with the Ristretto Summer Academy, as a spectator only I should add! And here they all are above, after the Saturday night concert, the result of seven...
Provence
I am sitting in the shade where the temperature is 34 - in the delightful Hotel Notre-Dame de Lumières. I am here for just four days to join Errol and Susie Girdlestone at the Ristretto Summer Academy. This place is...
---
Retired Blogs
Although these blog no longer generate new content, their complete article archives will be made available indefinitely.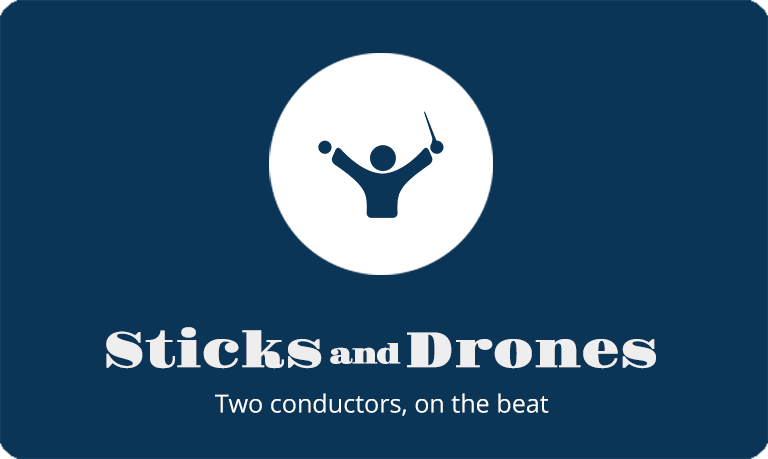 GROUND CONTROL TO MAJOR TOM
Well, it's happened. You've squandered another perfectly good practice session by reading this blog. The good news is that it's the last time you're going to be able to blame me for missing that F sharp 9 diminished arpeggio,...
CODA. MY LAST POST…FOR NOW
The height of your success is determined by the depth of your foundation.. To wrap up what has been a fantastic opportunity to explore ideas, to have heated and deep discussions and some real fun, I first have to thank Drew McManus (Adaptistration) f...
Thank you, Henri.
Henri Dutilleux has died. His work as a musician and composer is, and like Stravinsky, will remain a pinnacle of accomplishment from our time; and given how long his creativity lasted, it is fair to say his achievements span multiple generations. I h...
Remembering Janos
Sometimes we are caught unawares just how much someone meant to us over the years. While I intended to use a recent opportunity to offer tribute to the great Janos Starker after a performance with the Detroit Symphony this last weekend, it was during...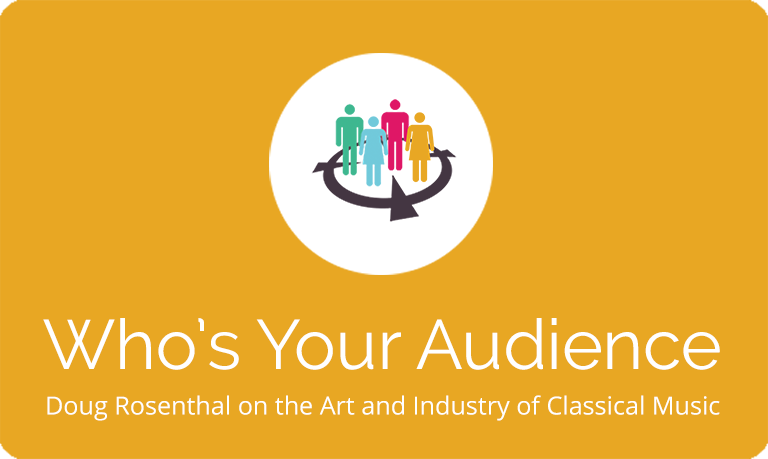 Opera Orchestras in the COVID-19 Pandemic: A Working List
Anyone in the Classical Music Industry, or anyone connected to folks in the industry, has likely seen this widely-read article by classical tenor Zach Finkelstein on their social media newsfeeds. In a time when future paychecks for many in the opera ...
Pausing for a Brief Intermission
Happy Monday, Dear Reader! Just a quick note to say I've decided to take a short break from posting here. No doubt 2019 will bring plenty to talk about, but for now I'm going to put my blogging on the back-burner. I look forward to retur...