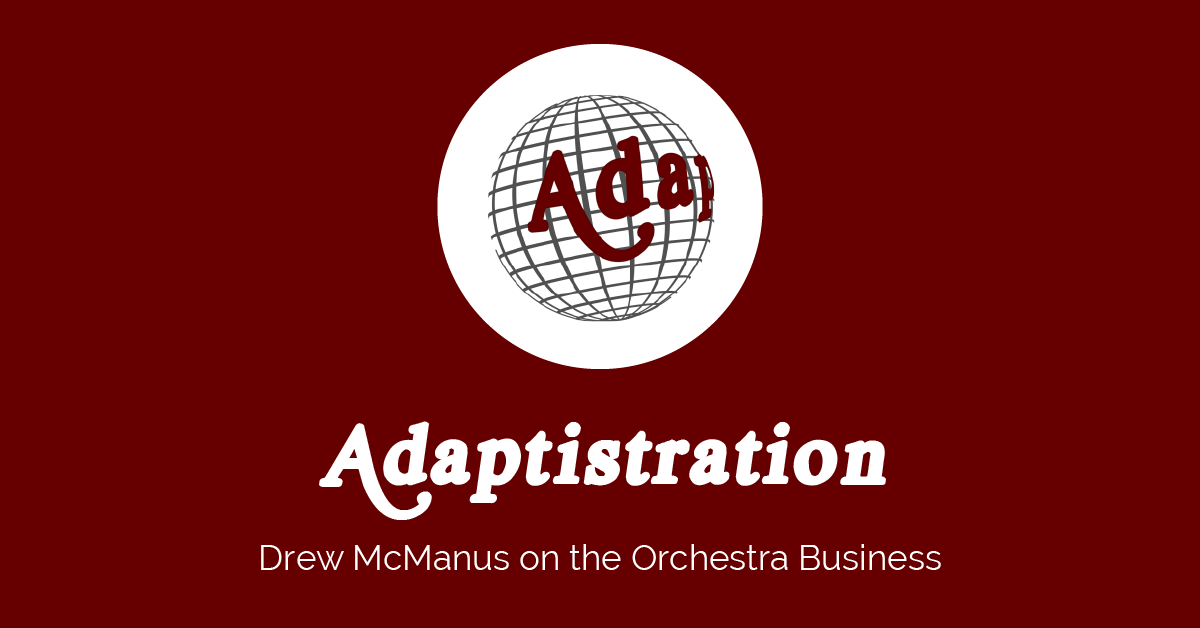 The Latest Waypoint In The Met's Ugly Labor War
The Met is seeing a surge in negative feedback across their social media channels in response to the executive leadership's decision to weaponize the negotiation process. By that, we mean it decided to cut off artist and technical employees fro...
Go Watch The Inauguration
What are you doing here? History is unfolding and the arts have more hope now than they've experienced in a very long time.
You Say Capt. Kirk Was Unqualified? That's What Made Him A Leader.
In December Seth Godin made two posts titled Creativity Is An Act of Leadership. The second of the two added (Redux). I am a little leery of the trend in articles which label leaders as doing constructive things and managers being dedicated to the st...
Going Corporate
Drew McManus came out with a really strong entry in his Shop Talk podcast today. He talks about transitioning from a non-profit arts career to a commercial career with guests Marc van Bree and Ceci Dadisman, who shifted from orchestra/opera to compan...
Can Music Be Part of Wellness and Self-Care
It is not really going to come as a surprise that after the holidays have passed, the long winter, with its limited daylight hours and inclement weather, people can be put into a melancholy mood. This happens for many folks every year. And then there...
Pivoting in a Pandemic: "Yes, And" style
What is missing in music industry's board meetings, orchestra meetings, faculty meetings, marketing meetings, artistic planning meetings, etc.? Missing is the ability or desire to listen and add to an idea. Basically, a "Yes, And" philosophy wh...
The Firing of Garrett McQueen
I want to start this blog by recounting a story, and one that admittedly doesn't portray me in the greatest possible light.  In the winter of 2018, I was made aware of a national hosting opportunity at APM/PRI's Classical 24.  It wasn...
A Few Thoughts on Beethoven@250
Just a quick ramble here… My social media feeds have been inundated with Beethoven over the past several months, which is understandable given that the Big Man's 250th birthday is coming up this December.  I'm seeing ads for concer...
Pandemic Quotes
People say weird stuff during a pandemic. You read them here first. Or probably not. Great! It's probably just a few weeks off from the orchestra. No way they will cancel next season.  I thought PPP was a virus. Wait, we don't get paid? For how ...
A Pandemic Survey
Like many musicians now, I'm incredibly busy with important issues like waking up, etc. So about a week ago I asked some friends (musicians or not) how they were spending their quarantine time, or what their current projects/goals were. Apologi...
The Clef that Ate Sheboygan
It can smell fear. Like a vicious feral animal, orphaned early, neglected, and abandoned. It has a primitive, atavistic awareness of your weaknesses, it knows what time you take out the trash and knows what it will find when it tips the bins over. It...
Incredibly Useful Exercises for Double Bass – an overview
The way that Dennis Whittaker approaches  the bass resonates so strongly with me.  Maybe it's our shared background and similar pedagogical influences.  Regardless, there's something in the way he lays things out that makes me want to ...
Get Up And Running With Google Search Console
While Google Search Console (GSC) has always been a power tool every organization should use, it still manages to be one of those things that gets overlooked. Fortunately, it's increasingly easy to get an account up and running. Google Site Kit...
How To Make Concert Programs The Right Way
If you've been in a position of having to create a concert program, or have them emailed from colleagues and collaborators, you know there are lots of ways to deal with positioning composers and titles. In this tutorial, I'm going to talk about t...
Ristretto!
I got back on Sunday evening from four beautiful days in Provence - with the Ristretto Summer Academy, as a spectator only I should add! And here they all are above, after the Saturday night concert, the result of seven...
Provence
I am sitting in the shade where the temperature is 34 - in the delightful Hotel Notre-Dame de Lumières. I am here for just four days to join Errol and Susie Girdlestone at the Ristretto Summer Academy. This place is...
---
Retired Blogs
Although these blog no longer generate new content, their complete article archives will be made available indefinitely.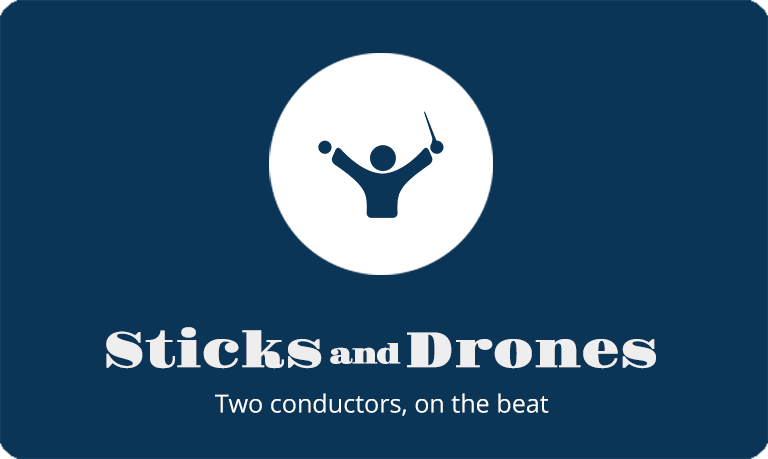 GROUND CONTROL TO MAJOR TOM
Well, it's happened. You've squandered another perfectly good practice session by reading this blog. The good news is that it's the last time you're going to be able to blame me for missing that F sharp 9 diminished arpeggio,...
CODA. MY LAST POST…FOR NOW
The height of your success is determined by the depth of your foundation.. To wrap up what has been a fantastic opportunity to explore ideas, to have heated and deep discussions and some real fun, I first have to thank Drew McManus (Adaptistration) f...
Thank you, Henri.
Henri Dutilleux has died. His work as a musician and composer is, and like Stravinsky, will remain a pinnacle of accomplishment from our time; and given how long his creativity lasted, it is fair to say his achievements span multiple generations. I h...
Remembering Janos
Sometimes we are caught unawares just how much someone meant to us over the years. While I intended to use a recent opportunity to offer tribute to the great Janos Starker after a performance with the Detroit Symphony this last weekend, it was during...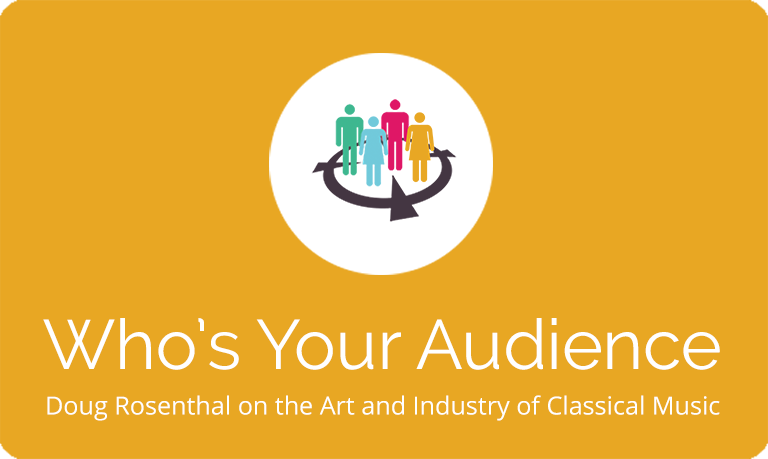 Opera Orchestras in the COVID-19 Pandemic: A Working List
Anyone in the Classical Music Industry, or anyone connected to folks in the industry, has likely seen this widely-read article by classical tenor Zach Finkelstein on their social media newsfeeds. In a time when future paychecks for many in the opera ...
Pausing for a Brief Intermission
Happy Monday, Dear Reader! Just a quick note to say I've decided to take a short break from posting here. No doubt 2019 will bring plenty to talk about, but for now I'm going to put my blogging on the back-burner. I look forward to retur...