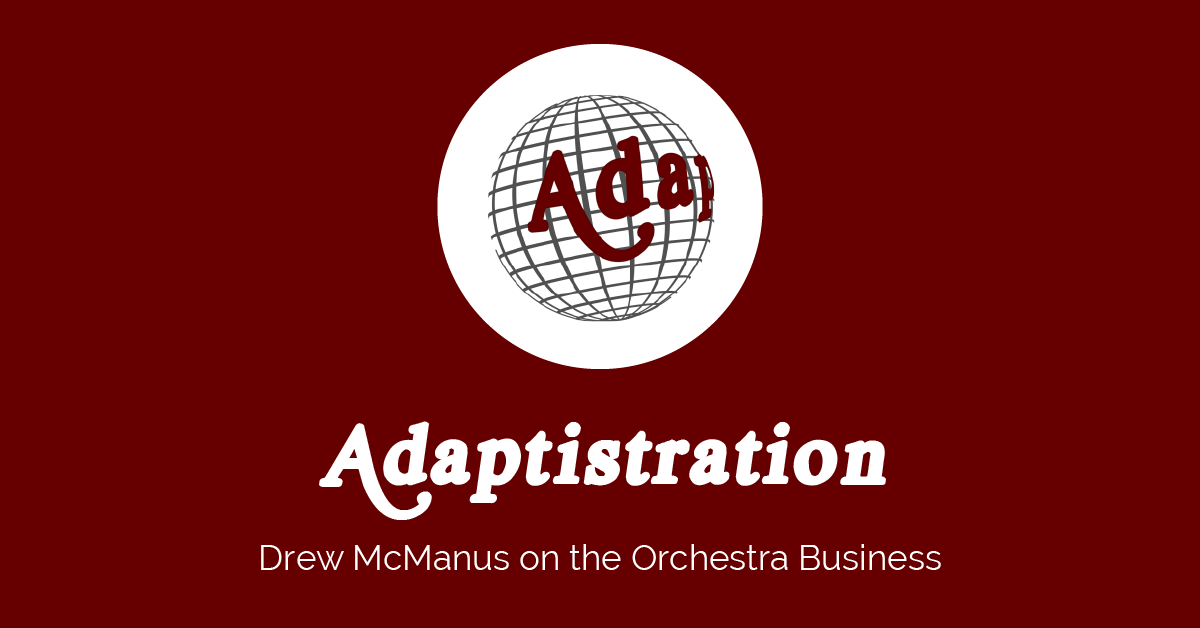 Happy 17th Anniversary Butts In The Seats!
This week marks the 17th anniversary of Joe Patti's Butts In The Seats; Musings on Practical Solutions For Arts Management. 2020 was a stellar year for posts. He's provided some of the timeliest content related to handling COIVD without ...
Donor Cultivation Tracking Software Results
Thanks to everyone who submitted a response to last week's survey on the pros and cons of donor cultivation tracking software. The results were interesting in that they were weighted in the opposite direction from what I tend to hear from devel...
It's A Year Later, Do You Know Where Your Marketing Is?
Hat tip to Dave Wakeman for tweeting an insightful piece about marketing during Covid — Mine. What's interesting about reading this a year on is that there are a few organizations that followed the advice here and they maintained their rev...
Lifetime Token Payments As Next Form of Arts Funding?
There has been an ongoing conversation in the visual arts world about the issue of an artist selling a work for $250, having it sell for $2500 five years later and then $25,000 five years after that due to the hype that has built up around their work...
When is the Best Time to Plant a Tree?
A few months ago, I received a letter from an arts group asking for a donation. I know they had my name on a list because I had given them a few donations in the past. But since a couple years had slipped by without a thank you or acknowledgement, I ...
Can Music Be Part of Wellness and Self-Care
It is not really going to come as a surprise that after the holidays have passed, the long winter, with its limited daylight hours and inclement weather, people can be put into a melancholy mood. This happens for many folks every year. And then there...
The Firing of Garrett McQueen
I want to start this blog by recounting a story, and one that admittedly doesn't portray me in the greatest possible light.  In the winter of 2018, I was made aware of a national hosting opportunity at APM/PRI's Classical 24.  It wasn...
A Few Thoughts on Beethoven@250
Just a quick ramble here… My social media feeds have been inundated with Beethoven over the past several months, which is understandable given that the Big Man's 250th birthday is coming up this December.  I'm seeing ads for concer...
Follow the Leader
My friends know I'm a huge fan of Seth Godin, the author, entrepreneur, and teacher. He also happens to have the most popular blog in the world (seriously, google the single word "Seth"). One of his recent posts really got my atten...
Pandemic Quotes
People say weird stuff during a pandemic. You read them here first. Or probably not. Great! It's probably just a few weeks off from the orchestra. No way they will cancel next season.  I thought PPP was a virus. Wait, we don't get paid? For how ...
Whitney Houston's Star-Spangled Banner. Notes from the Arranger – John Clayton.
A couple of months before the 1991 Super Bowl, Rickey Minor, my friend, fellow bassist, and music director for Whitney Houston at the time, called me and said, "Hey, we're going to do the national anthem at the Super Bowl.
Hacking The Rite of Spring
In The Rite of Spring, Stravinsky demonstrated an astonishing capacity for innovation, as an orchestrator as well as a composer. Examples of his prowess are too numerous to mention, so, in the spirit of not mentioning any, allow me to mention just on...
Tracking Blackbaud Donations Using GTM
If your organization uses a Blackbaud product, you know that it is tough to track conversions. The folks at LumenAd have created a handy recipe to do it using Google Tag Manager. What's in this recipe: +  Two Google Tag Manager Triggers +  Two G...
Get Into The Pronoun Groove With Zoom
As a member of Gen X, I'll be the first to admit that incorporating pronoun use into my daily routine takes a conscious effort. Having said that, pronoun use is a positive step toward improved inclusion and one contemporary point of contact you...
Ristretto!
I got back on Sunday evening from four beautiful days in Provence - with the Ristretto Summer Academy, as a spectator only I should add! And here they all are above, after the Saturday night concert, the result of seven...
Provence
I am sitting in the shade where the temperature is 34 - in the delightful Hotel Notre-Dame de Lumières. I am here for just four days to join Errol and Susie Girdlestone at the Ristretto Summer Academy. This place is...
---
Retired Blogs
Although these blog no longer generate new content, their complete article archives will be made available indefinitely.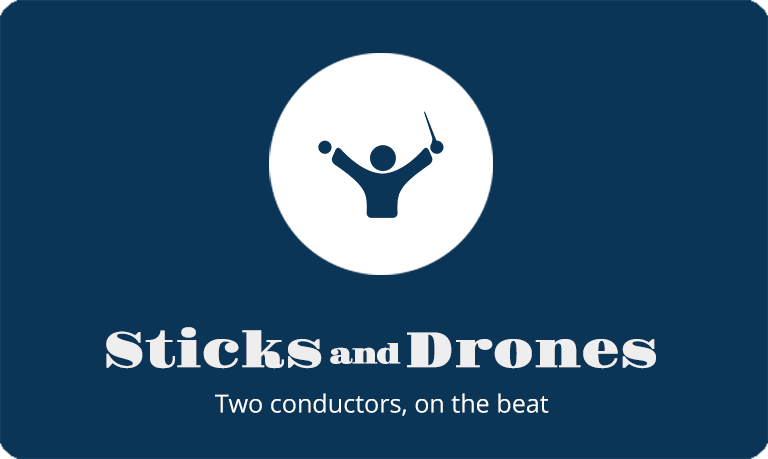 GROUND CONTROL TO MAJOR TOM
Well, it's happened. You've squandered another perfectly good practice session by reading this blog. The good news is that it's the last time you're going to be able to blame me for missing that F sharp 9 diminished arpeggio,...
CODA. MY LAST POST…FOR NOW
The height of your success is determined by the depth of your foundation.. To wrap up what has been a fantastic opportunity to explore ideas, to have heated and deep discussions and some real fun, I first have to thank Drew McManus (Adaptistration) f...
Thank you, Henri.
Henri Dutilleux has died. His work as a musician and composer is, and like Stravinsky, will remain a pinnacle of accomplishment from our time; and given how long his creativity lasted, it is fair to say his achievements span multiple generations. I h...
Remembering Janos
Sometimes we are caught unawares just how much someone meant to us over the years. While I intended to use a recent opportunity to offer tribute to the great Janos Starker after a performance with the Detroit Symphony this last weekend, it was during...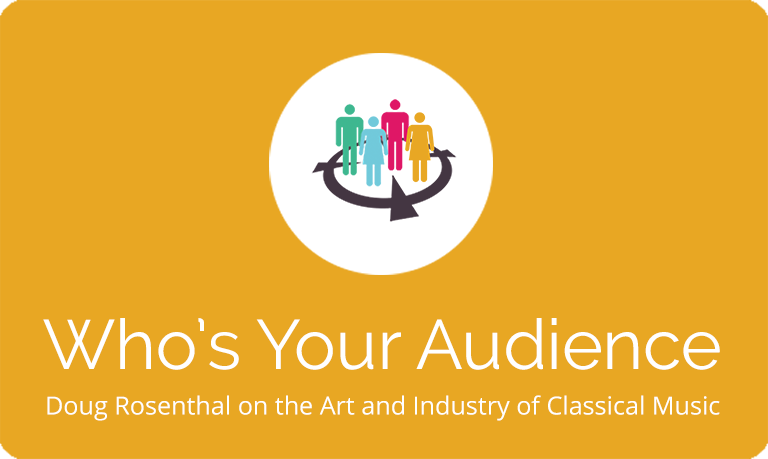 Opera Orchestras in the COVID-19 Pandemic: A Working List
Anyone in the Classical Music Industry, or anyone connected to folks in the industry, has likely seen this widely-read article by classical tenor Zach Finkelstein on their social media newsfeeds. In a time when future paychecks for many in the opera ...
Pausing for a Brief Intermission
Happy Monday, Dear Reader! Just a quick note to say I've decided to take a short break from posting here. No doubt 2019 will bring plenty to talk about, but for now I'm going to put my blogging on the back-burner. I look forward to retur...