If you have been looking at the Shuttered Venue Operators Grant program information page as I have suggested, you may have seen it says the applications will open in early April,
However, there is a new button on that page that takes you to the application portal which informs you things are scheduled to kick off on April 8. You can sign up there to get additional notifications.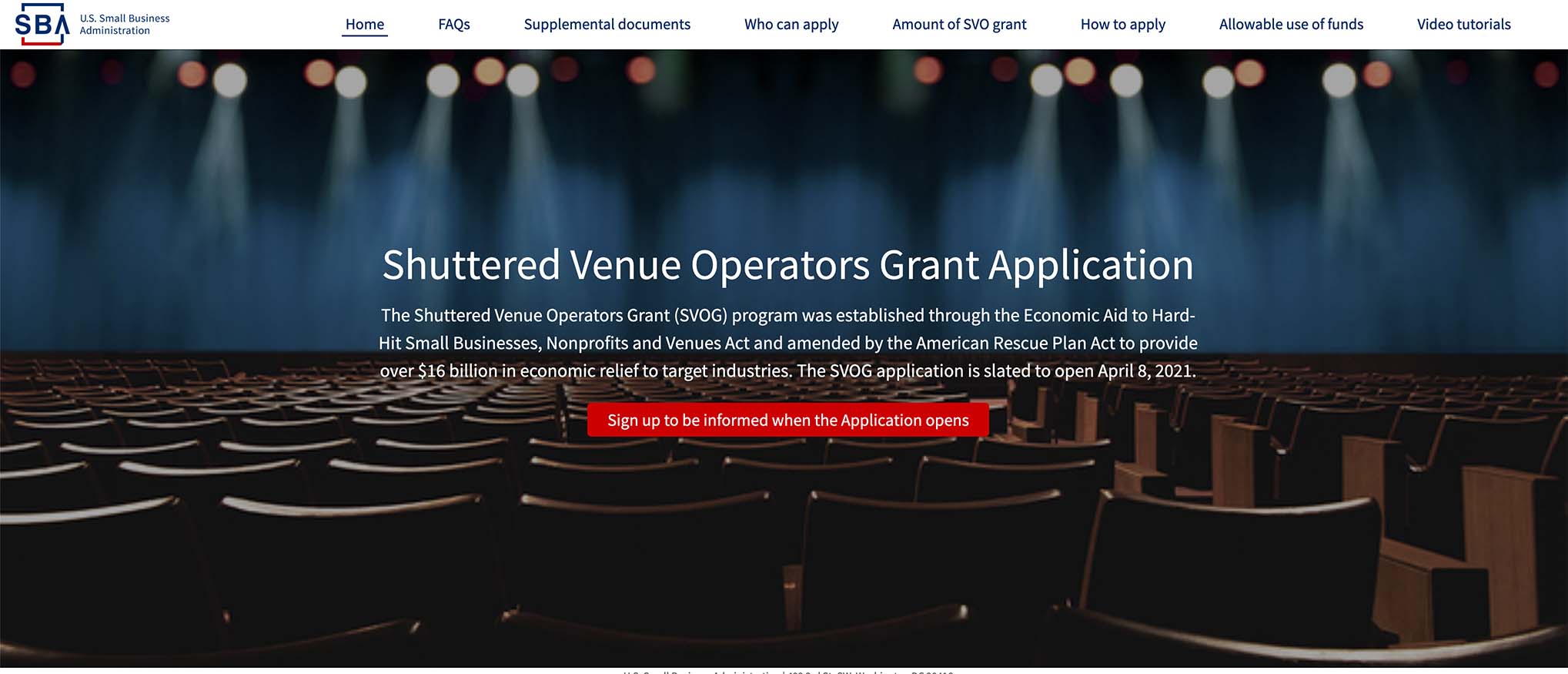 If you haven't done so already, now is the time to register for a DUNS number (or research what your number is), register for SAM.GOV, and check out any webinars your state arts council, state small business administration resource or trade/discipline service organization may be offering.
There are FAQs and Checklists on the Small Business Administration webpage, but you are gonna have questions.
Subscribe via Email
Enter your email address to subscribe to Butts In The Seats and receive notifications of new posts by email.